Winter is an exhilarating time of year in the Rocky Mountains - especially when staying at a Timbers Resorts hotel and private residence club as chic as The Sebastian - Vail.
For adventure seekers, no winter trip to Colorado is complete without skiing or snowboarding and demo-ing the latest and greatest gear. Whether you're a newbie or a pro, everything you need on your next visit to Vail can be found at Base Camp, The Sebastian's slopeside ski valet center. You'll find everything from skis to boots to helmets, eyewear, clothing, and other retail items at your disposal.
We recently sat down with Mike Brumbaugh of Base Camp, a seasoned ski veteran, to discuss new products, ski and snowboard advice, and hopes for the upcoming season.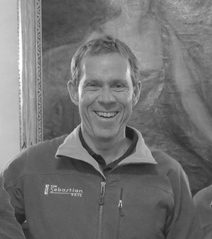 Q: What's some of the best new equipment for beginners?
A: The best advances for beginners are in the ski designs. We now have basic skis with rocker technology, which means that the ski is much easier to turn and pivot, but still provides stability once you get going faster. This would blend into experts and intermediate skiers as well. Basically, regardless of your ability level, we can now put you on a ski that will be easier to maneuver in tight terrain (trees and moguls) while giving you stability at higher speeds - the best of both worlds.
Q: What factors should skiers and snowboarders take into consideration when trying new gear?
A: Another huge factor is how the equipment is tuned. There are (unfortunately) many, many shops that do not even own ski tuning equipment. A properly tuned ski can make or break your day. We spent about $1 million on our new tune facility and it is a huge part of our business and our service.
Q: Name some trends for skis and boards.
A: The main trend is that gear is getting shorter and wider (just like a lot of us).
Q: Would you recommend buying new gear or just renting?
A: If you own property and keep your skis in one location, and ski more than 20 days per year, buying makes more sense. If you have to travel with your skis, I would say to rent. I've owned a ski shop for over 20 years and I would never fly with skis. It's a hassle and it ends up costing about $200 round trip which can usually get me 4-5 days of rentals. Either way you go, however, buying boots is a great idea. Get your own boots, easy travel, usually a discount off the ski rental, and then just rent the newest skis.
Q: Give us an idea of what hard gear guests need for the slopes and a range of pricing:
A: You need skis, boots, bindings, and poles. For top of the line gear, the skis and bindings will retail for $1000 to $1300 and the boots will run $500 to $800. Poles are $50 to $150. A top-end snowboard and boots will cost about $800 to $1000, so snowboarding is a bit cheaper...plus you don't need poles. If you are a beginner or intermediate, you can always pick up packages for a fraction of these prices (probably around $400-700 for everything).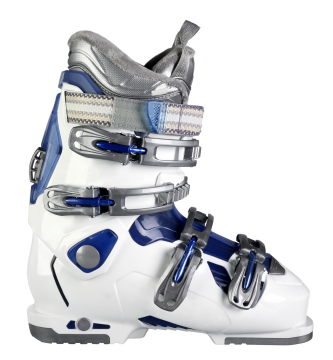 Q: What advice would you give someone who is trying this for the first time?
A: Take a lesson. And this does NOT mean having your best friend or your significant other teach you. The ski schools can give you all the pointers on how to get the most out of your trip. Also picking the right resort is a big deal. Vail has more high speed lifts (no waiting in lines), more groomers (which means no icy runs and perfectly manicured slopes), and more terrain than other areas.
Q: Other than the hard good like skis and boots, what other purchases are important?
A: Very few people stop skiing because they are tired. Normally they do so because they are cold. Buy a good hat (or helmet), good gloves, and good socks. Ski socks are the cheapest upgrade you can make in your ski vacation (i.e. from coach to first class or basic room to suite is thousands of dollars while cheap socks to the right socks may set you back an additional $20). Helmets are getting more and more popular; not only are they safe, but they keep you very warm. Goggles are huge as well. Keep in mind, if it's snowing out then sunglasses are 100% worthless.
Q: So when can we get started? Any predictions on conditions this season in Colorado?

A: Our season kicks off the week before Thanksgiving and goes through Easter (November 22, 2013, to April . All the prognosticators are saying that it's going to be an epic snow season. It has been snowing quite a bit already and we seem to be in an awesome monsoon cycle over the past couple of months which is great news. With all of that begin said, the crusty old ski shop guy side in me always likes to say it's easier to count the snow when it's actually laying on the ground.
To learn more about Timbers Resorts, and some of the best destinations for skiing and snowboarding, please contact us at 800.941.4579 (toll free) or 970.963.4626 (direct) or via email at [email protected].