When 5Point Founder Julie Kennedy first hatched the plan to host a film festival in Carbondale, Colorado, back in 2007, Timbers Resorts has proudly supported her vision. Through her many ties and friendships in the outdoor community, Kennedy created the concept for a spring weekend celebrating five tenets - Respect, Commitment, Humility, Purpose and Balance.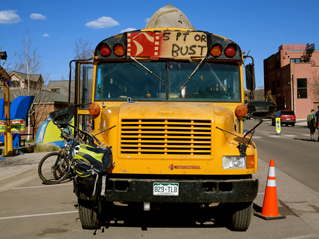 Patagonia Founder/CEO Yvon Chouinard signed on at the start as the title sponsor and even joined the first year as a keynote speaker. Blind adventurer Erik Weihenmayer also spoke, presenting a slideshow of his travels to the top of Mt. Everest and beyond. Over the years, the line-up of filmmakers, emcees, moderators, presenters, performance artists and other special guests has been a veritable who's who in the adventure world.
Bringing together circles of communities - whether they be categorized by film, traditional or social media, outdoor retail, sport or even education - 5Point has truly hits its stride. David and Sandy Burden and Timbers Resorts are honored to play a part in this incredible festival set in our own backyard and alongside the many other integral businesses and philanthropists who help ensure its success.
As the 2013 title sponsor of The Dream Project, Timbers is proud to support five high school students and their aspirations to follow their dreams. View the Dream Project video to learn more about this program that impacts youth throughout the Roaring Fork Valley and will certainly carry on for festivals to come.
Read more about 5Point Film Festival by visiting their website.