It's an Olympic year and with five incredible ski properties, Timbers Resorts is surrounded by world class skiing. What's more, the slopes around our luxury fractional resorts are rich with Winter Olympics history.
Owners and guests at Timbers Resorts find themselves in the midst of accomplished athletes and the very trails that have inspired and elevated performances at the highest level for decades. There's no better time and place to immerse yourself in the excitement of Olympics fever!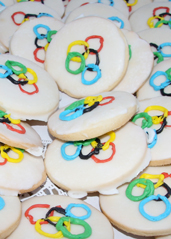 To highlight the connections, let's look at some key links between our locations and these sites of athletic glory — past, present, and future.
— One Steamboat Place: The community of Steamboat Springs is the place that more Winter Olympics athletes have hailed as home than any other town in the United States. Since 1932, some 79 contenders have lived here. (No wonder it's nicknamed Ski Town, U.S.A.)
— The Sebastian - Vail: Vail is rich with a history of Olympic skiing and winter sports including playing host to the downhill competition for the Winter Games in 1976. For the 2014 Winter Games, 11 Ski & Snowboard Club Vail athletes and alumni will be competing, all listed here. Though she's skipping this round due to an injury, Lindsey Vonn lives just steps from the slopes and is often seen on the hill and around the village. It's kind of an Olympic spirit every year, in these parts, because when it comes to star athletes, Owners and guests at The Sebastian are just as likely to see Vonn on the slopes competing in local events (or even in Frost at The Sebastian socializing with friends!) while she's in town. You're in the company of greats.
— Dancing Bear Aspen: Nearly a dozen 2014 Winter Olympics hopefuls from Aspen have already begun their journey toward a coveted spot in Sochi. Dancing Bear Aspen is just a couple of miles from the Aspen Valley Ski and Snowboard Club's staging ground and clubhouse. From freeskiing to snowboarding (with greats like Gretchen Bleiler who grew up in the Aspen area and continue to call it home) to Nordic and Alpine skiing, you can see the full list of team hopefuls here.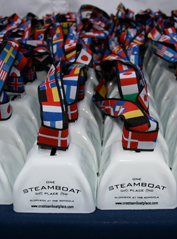 — Timbers Bachelor Gulch: If you trace the history of Colorado's ties to the Winter Olympics, you have to go back to Beaver Creek, where Owners and guests at Timbers Bachelor Gulch know the fresh-powder that blankets these mountains. These slopes are the same ones that the Denver Olympic Organizing Committee used to promote the Alpine segment of their successful 1970 bid for the Winter Games.
— The Timbers Club: Set in the heart of Snowmass as a ski-in/ski-out retreat, Timbers Resorts' original and eponymous property is nestled right next to a skier's paradise. It's a mountain that got its start with Olympic-class talent. Medalist Stein Eriksen was one of the very first directors of the area's ski school. And the tradition continues: Snowmass is still beloved among world-traveling downhill buffs.
So, the next time you board that lift at any of these five ski areas, take a look around. You're surrounded by skiing history at Timbers Resorts — and you never know who you might have the privilege of sharing a chair with, or carving that powder next to you on a run.
Let the Games Begin!
Discover why you'll love ownership at any of the mountain properties in the Timbers Resorts portfolio today by calling 866.440.4746 or 970.510.6800 or emailing [email protected].
Save