Winter sports—from downhill to cross-country skiing, snowshoeing to snowboarding—can work up quite an appetite. Luckily, the outstanding culinary offerings throughout Colorado's ski communities give new meaning to "dine and dash." Here are some irresistible sport-to-table pairings, guaranteed to please both a sense of adventure and an adventurous palette.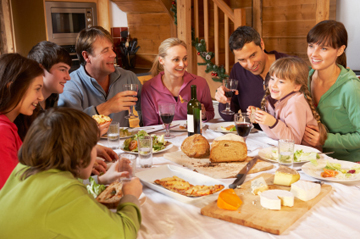 Ashcroft Pine Creek Cookhouse, Aspen
Cross-country skiing is a popular way to commute to the Pine Creek Cookhouse, situated in the Elk Mountains in Castle Creek Valley. Take the River Run Trail from the ghost town of Ashcroft up to the restaurant, where Chef Chris Keating emphasizes local ingredients in his menu, including alpine specialties such as buffalo and venison, as well as the catch of the day. Reservations are accepted after November 1; call 970-925-1044 to book your table.
Beano's Cabin, Beaver Creek
Strap on your snowshoes and trek up the mountain for an unforgettable culinary experience at Beano's Cabin in Beaver Creek: This grand ski lodge with an equally grand menu features fried rabbit, elk chops, and guinea hen throughout the winter months, among classic steak and seafood favorites. Also memorable is the setting within the White River National Forest, Beano's is accessible via snowshoeing, horseback riding, or open-air sleigh. Make reservations at (970) SKI-DINE/754-3463 or via the restaurant's website.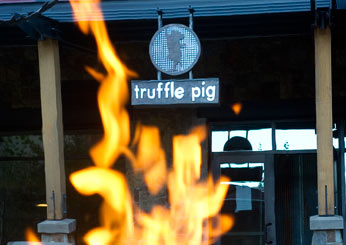 Truffle Pig, Steamboat Springs
Enjoy dining at luxury resorts in Steamboat with a meal at Truffle Pig, located slopeside at the base of the mountain, on the gondola plaza. The après-ski menu featuring lamb sliders, artisan cheese plates, and a specialty house burger with kettle chips is delectable. The dinner menu includes flatbreads, bouillabaisse, and pork ribs – cozy comfort food to warm up after a day on the slopes. Make reservations at 970-879-7470.
Elk Camp, Snowmass
Ski-in/ski-out Snowmass at Elk Camp restaurant, situated at the top of the Elk Camp gondola on the slopes. The Alpine views are a main draw, though the food is worth the trip, too: a self-service gourmet café features rotisserie options, pizza, panini, and other grab-and-go fare – all with an upscale twist. Take the gondola or snowshoe up, have a bite, then ski or ride the gondola down.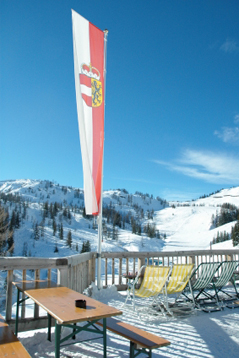 Tennessee Pass Cookhouse, Vail
Located off the grid, lit by candles and propane lanterns, and heated by woodstove, the Tennessee Pass Cookhouse offers a rustically elegant setting for a delicious meal. It's a one-mile cross-country ski trip to the restaurant (snowmobile rides are also available) – and trail fees, rental gear, and headlamps are also included with dinner. Once on site, feast on elk tenderloin, wild salmon, and rack of lamb, among other entrée selections—and save room for fruit pie for dessert. Reservations are required; call 719-486-8114 to book.
To learn more about Timbers Resorts, please contact us at 800.941.4579 (toll free) or 970.963.4626 (direct) or via email at [email protected].